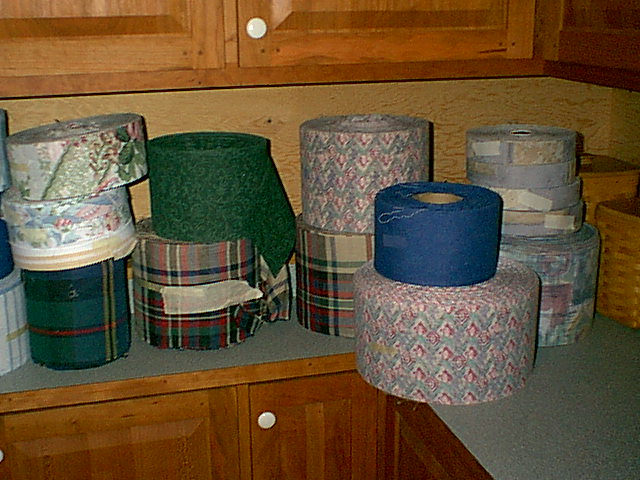 This is an example of the sizes that this machine is capable of cutting.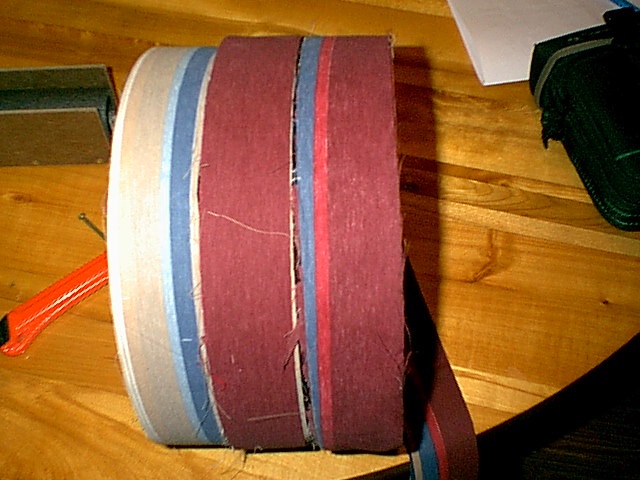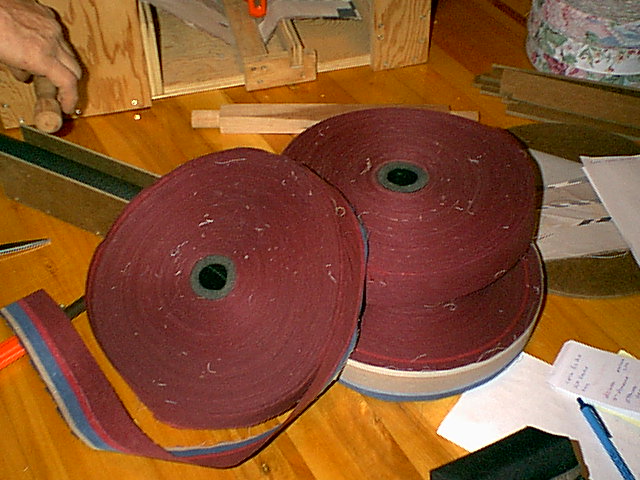 This was a bolt of cloth that was cut into three smaller pieces in a fraction of the time using this machine.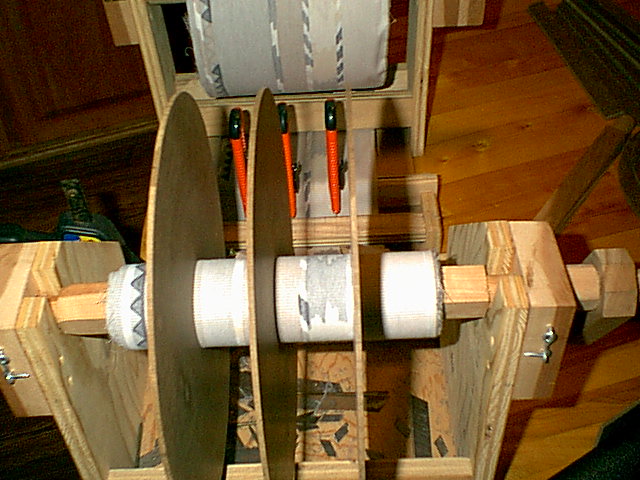 Here's a Bolt of cloth that is loaded in the machine, and is ready to be cut to width.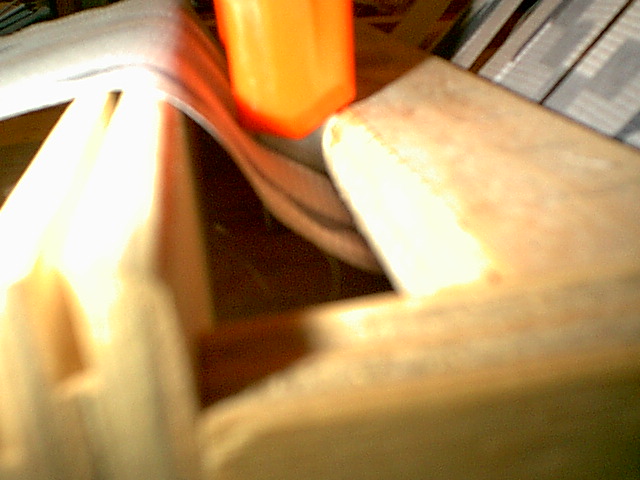 This is a closer look at the blades as they cut the material to the desired widths.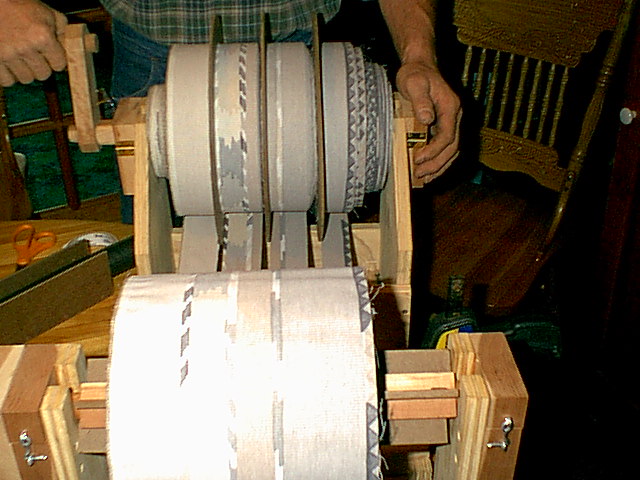 Here about half of the bolt has been cut, and so far it has only taken about 15 Minutes.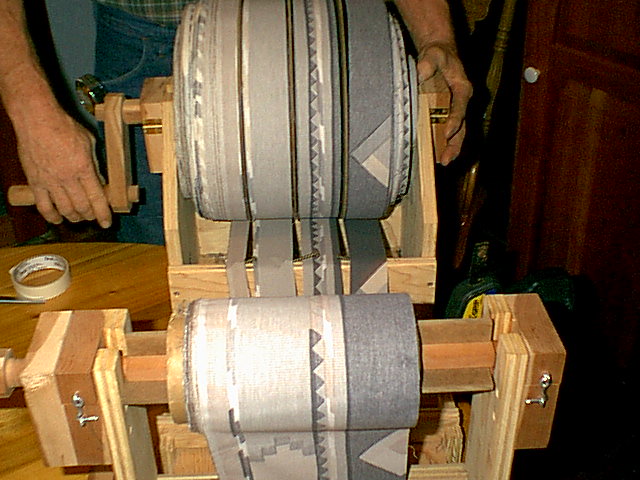 As you can see all but the last few wraps have been cut. The total time taken for setup, and cutting was about 35 Minutes.
Imagine the time it would have taken to complete this task with and ordinary pair of scissors or any other cutting device.
If you Crochet or Weave Rag Rugs this is a MUST HAVE!
Wether weaving rag rugs is a hobby as it is for me, or your in it for a living, this is the perfect machine to have. Simply put you will spend less time getting ready to weave, and more time weaving.
U.S. Patent Number: Des. 426,244